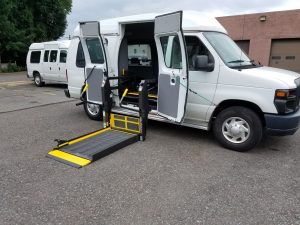 Keller Wheelchair Lifts carries new and used handicap vans for sale.
[envira-gallery id="124″]
---

KELLER WHEELCHAIR LIFTS
197 MAIN STREET
LUZERNE, PA 18709
Phone: 570.288.1004
Fax: 570.288.8070
Sales – Service
NMEDA – QAP CERTIFIED DEALER
We concentrate on mobility equipment with quality installation and service. We also offer disabled driver training and provide transportation services for the physically and mentally challenged in Northeastern Pennsylvania (NEPA).