Locating sources of funding to adapt or purchase a wheelchair accessible vehicle can sometimes be more of a challenge than selecting the vehicle itself! Success often depends on knowing where to look.
Keller Wheelchair Lifts can help guide you in your search, but it's important to recognize opportunities that may be unique to your circumstances.
Mobility Rebate Programs from Manufacturers
Manufacturers who offer rebates on new vehicle modifications include:

Dodge/Chrysler
Toyota
Honda
National Organizations Offering Grants
Many organizations offer grants and funding to help those with physical disabilities.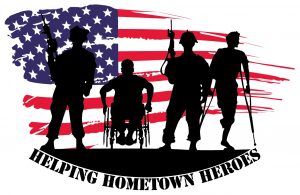 Support for Veterans
The Veterans Administration may have programs that cover all or part of your expenses, depending on the nature of your disability.
State Funding Support
You should check with your state Department of Vocation Rehabilitation or the Division of Developmental Services for your funding eligibility.
Financing Your Wheelchair Van or Lift
Braun Credit can handle all of your financing needs with competitive rates and custom-structured programs.
Working with Braun Credit is:
Easy – a simple, one-page application.
Convenient – apply over the phone.
Flexible – new and used vehicles, 36 to 120 month terms.
Competitive – low rates.
Fast – we work quickly to get you back on the road.
Just call us at; 570.288.1004 to pre-qualify before you visit our store …